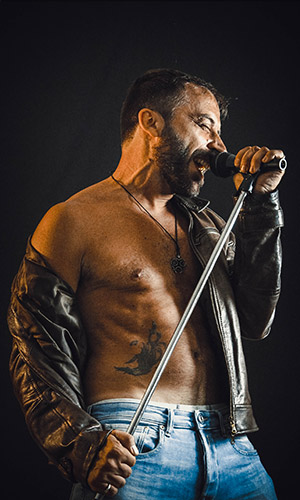 Mauro Pala
(Vocals)
Mauro, the band's singer, started to love music, especially rock music as a boy.

He was fascinated the most by bands like Queen, Aerosmith, Led Zeppelin, Nirvana and many more of which began collecting records since the '90s. Were especially singers like Freddie Mercury and Steven Tyler to hit him more, so after having played in several small bands he decided it was time to seriously start studying singing.

Since 2000 he frequented various private music schools in Rome with several different teachers, since 2004 began to also study modern and classical piano and harmony.
From 2004 to 2013 he recorded several EPs and singles with various musical projects in witch he used to writes songs.

He graduated in Sound Engineer at the Licinio Refice Conservatory and opened a recording studio in Rome together with his partner in crime and old friend Roberto.

From 2015 he began his adventure along with The Great Divide.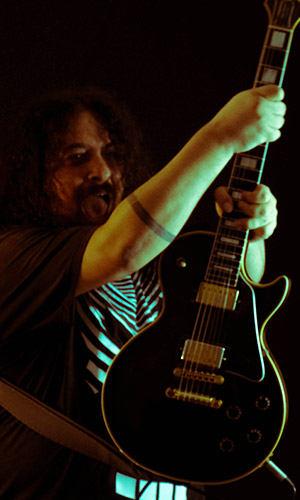 Gabriele Sorrentino
(Lead guitars)
Gabriele Sorrentino is a musician, teacher, composer and arranger for passion and also for work.
He has always been involved in live and in the studio both as a session man and in his musical projects.

He has played in many bands and to mention them all would be too long. He has been actively involved since 2015 with the TGDs but the conversation with them is different because they have always been friends and therefore the bond is decidedly different.

Laughing and joking they have shared joys and sorrows for almost forty years.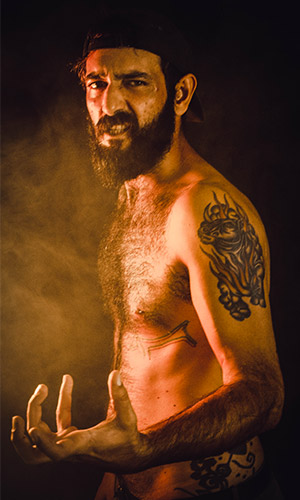 Alessio Ripani
(Bass Guitar)
He is the youngest of the group, he is welcomed in 2009 by Pierpaolo and Vladimiro who bet on him to start the party.. His need for music led him to move between genres, always looking for the right groove, the one that makes his head move.

He uses both his fingers and pick and divides his time between the rehearsal room and the football field where he trains his goalkeepers.

He loves beer, sex and music, possibly all together.




Pier Paolo Cianca
(Rhythm guitars & Backing Vocals)
Pierpaolo Cianca is, together with Vladimiro Melchiorre, one of the "founding fathers" of the band.

Not everyone knows that the first thing that he started to "play" are the drums, but it is definitely with the guitar that he founds his own dimension, and with the instrument in his hands the most significant, deep and lasting bonds of friendship are naturally created: some of these still continue today in The Great Divide and are maybe one of the band's secrets.

With a Hard Rock, Metal and Grunge background, he has always been inspired by choral sounds, powerful, intertwined and groovy, but listens to and spans from wherever there is good music and with an unprejudiced attitude.

You can find him in the rehearsal room, at the pub, on the top of a mountain or around the world in search of beautiful things to experience and photograph in the most uncomfortable and unlikely times.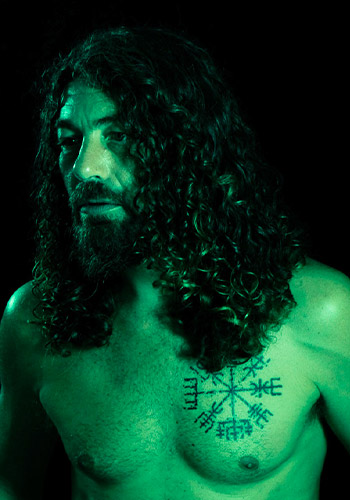 Vladimiro Melchiorre
(Drums)
Vladimiro has always been TGD's drummer.

A lifelong drummer for passion, he has always experienced music as a magical language with which to bind and forge unique relationships, and has had the good fortune to play in the most diverse contexts and characters, in the studios and on the lowest stages such as the most refined, even on the sidewalks of the center of Rome or in the basement of friends or even in the cockpit of a boat lost in the sea at sunset.

But where he feels at home is in his (and Gab's) beloved room: the Latte + studio, where TGD was born together with Pier many years ago, and where all the notes they have played so far have been born.

In fact, he also has a real home, a wonderful family and a huge passion for sailing and the sea. But that's another story, I don't want to reveal everything right away...